Amanda Chadwick
Investment Adviser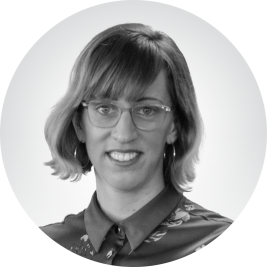 About Amanda
Amanda Chadwick joined Forsyth Barr in 2018 and has worked in the financial services industry since 2010. Previous experiences include adviser assistant, private banking and investment adviser roles managing foreign currency, shares, bonds, managed funds and KiwiSaver alongside tailored investment portfolios today.

Amanda is registered as a financial adviser and is accredited as an NZX Adviser. She holds a Bachelor of Accountancy (2008) and a Graduate Diploma in Personal Financial Planning (2009), both from Massey University.

Amanda is very much a people person, with strengths in relationship management. Having purchased her first shares at age 12, a keen interest for finance and portfolio building were cultivated from a young age. Studying accountancy and finance, it did not take long for Amanda to combine her passion of people and investments together, working with individuals and families alike in the area of portfolio management. Outside work Amanda volunteers with her local church, and enjoys keeping fit through hiking and running.
Amanda is based out of the Lower Hutt office
Forsyth Barr Investment Advice Lower Hutt
Level 3 Forsyth Barr Tower
45 Knights Road
Lower Hutt 5010
PO Box 30243, Lower Hutt 5040
Phone: +64 4 566 6816