Mitchell Hartley
Associate Director, Investment Banking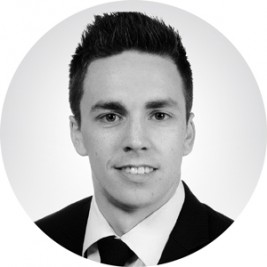 About Mitchell
Mitchell Hartley joined Forsyth Barr in 2017. Prior to joining Mitchell spent two years in KPMG's Corporate Finance team advising on mergers and acquisitions and equity capital market transactions.
Mitchell has been involved in a range of mergers and acquisitions, equity capital market and debt capital market transactions including Freightways acquisition of Big Chill, Methven's Scheme of Arrangement with GWA, equity raisings for Z Energy and Sky TV, and debt raisings for over 15 different issuers.
Mitchell holds a Bachelor of Management Studies (Honours) in Finance and Accounting (First Class Honours) from the University of Waikato.
None of Forsyth Barr Limited or its related companies are registered banks.
Mitchell is based out of the Auckland office
Forsyth Barr Ltd Auckland
Level 23, Shortland & Fort
88 Shortland Street
Auckland 1010
PO Box 97, Shortland Street, Auckland 1140
Phone: +64 9 368 0000