Andy Bowley
Head of Research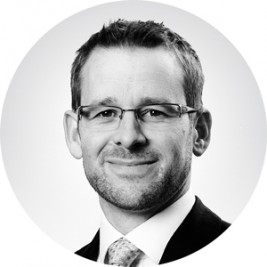 About Andy
Andy Bowley joined Forsyth Barr in 2012 as Head of Research. He has over 20 years of industry experience, having worked previously as an equity analyst in Johannesburg, London, Sydney and also domestically for several leading global investment banks.
Andy is also an FCA Chartered Accountant and has a 1st class BEng (Hons) degree in Mechanical Engineering from the University of Nottingham.
Andy has managerial responsibility for investment research at Forsyth Barr, encompassing a team of more than 20 analysts focussed on a variety of asset classes and distribution channels, and in an operational capacity has active equity coverage of several NZX sectors.
Andy is based out of the Wellington office
Forsyth Barr Ltd Wellington Office
Level 22 NTT Tower
157 Lambton Quay
Wellington 6011
PO Box 5266, Wellington 6140
Phone: +64 4 499 7464