Online investment portfolio
Access your investments, follow market movements and read the latest research – all from the comfort of your home, office, or while on the go anytime, anywhere.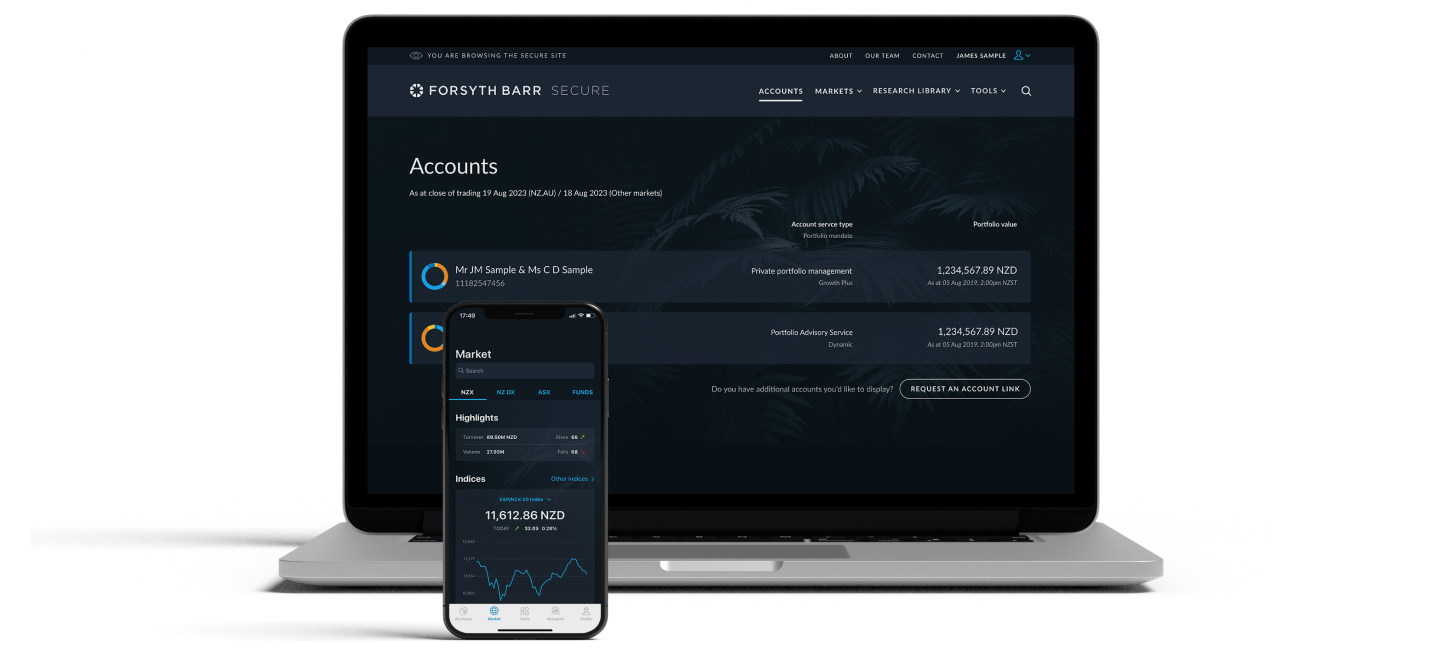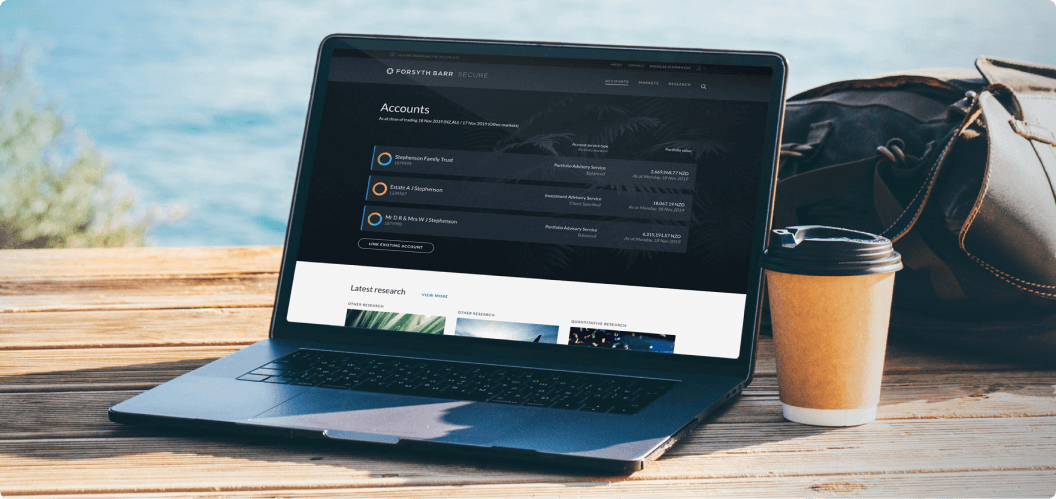 Your account in full detail
Follow market movements and trends. Gain access to in-depth research on all areas of the market from home or office.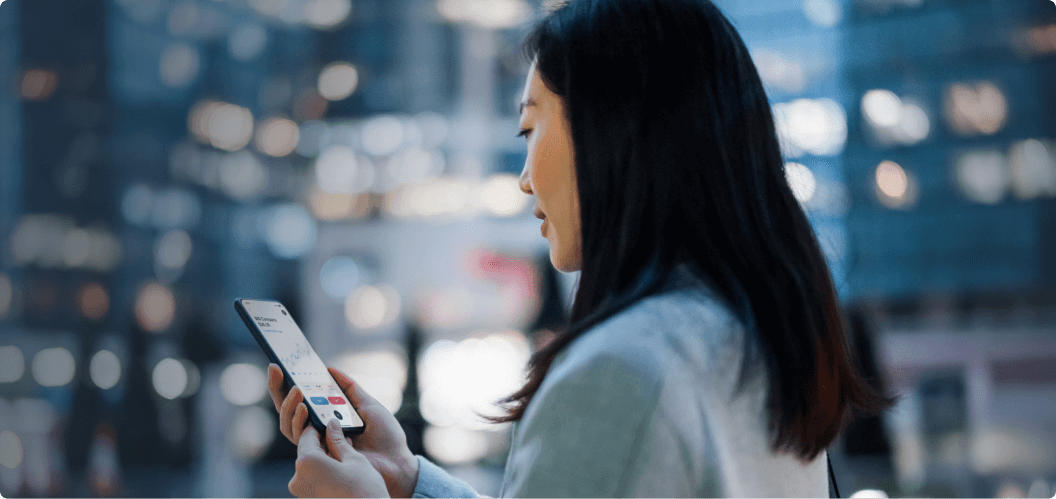 Follow market trends
Keep your finger on the pulse with our market summary page. Here you'll find tickers and graphs showing the latest market movements.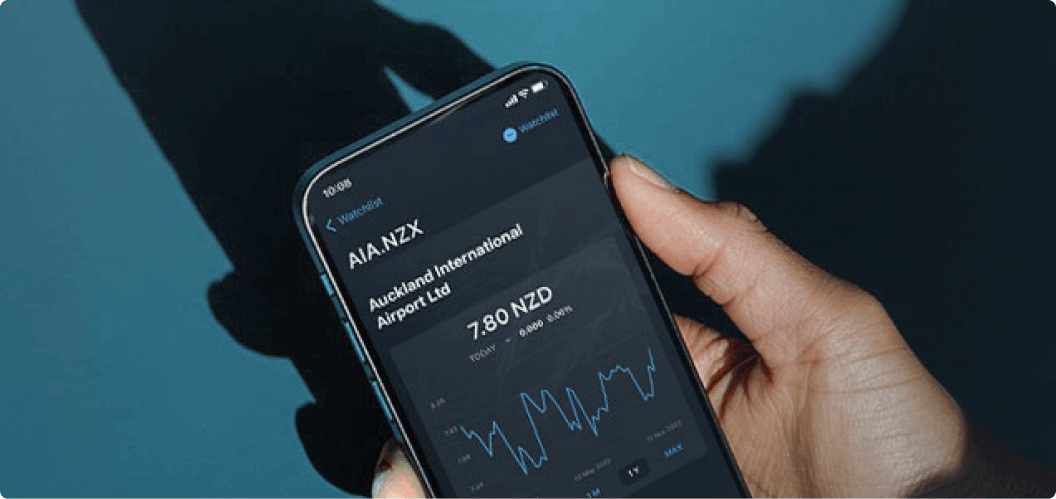 Watchlists and Trackers
Easily create your own custom watchlists for shares and investments that interest you.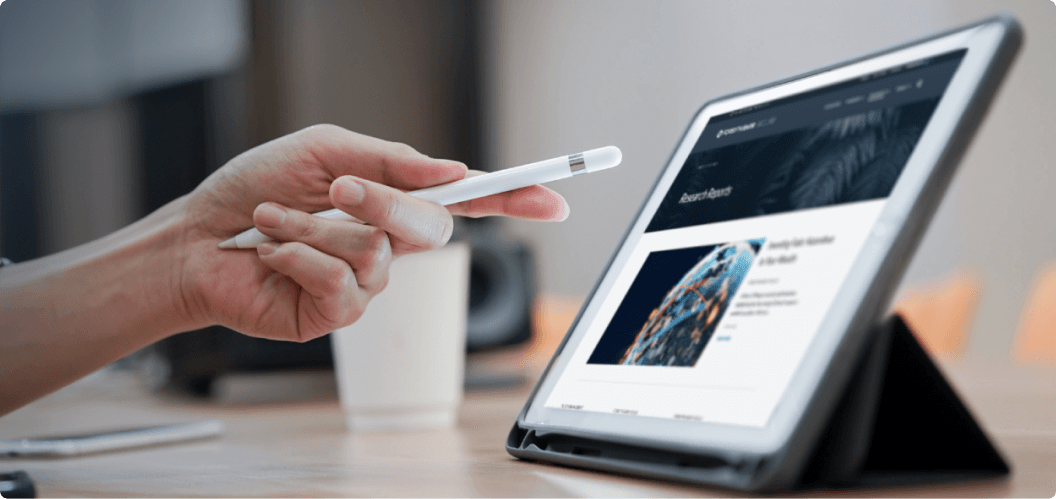 Award-winning research
Gain access to our highly regarded market research. Daily and weekly market summaries provide an easy way to stay informed on current economic events.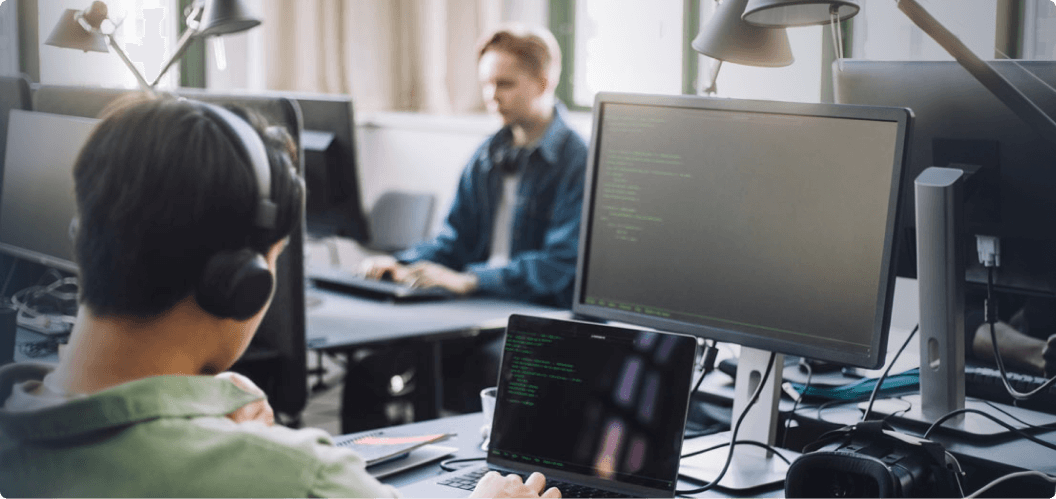 Peace of mind. All the time.
Stay protected with the latest security measures. Our two-factor authentication protocol helps ensure your account information is kept safe and secure.
Multi device access
View your investments anytime on desktop, iOS and Android devices.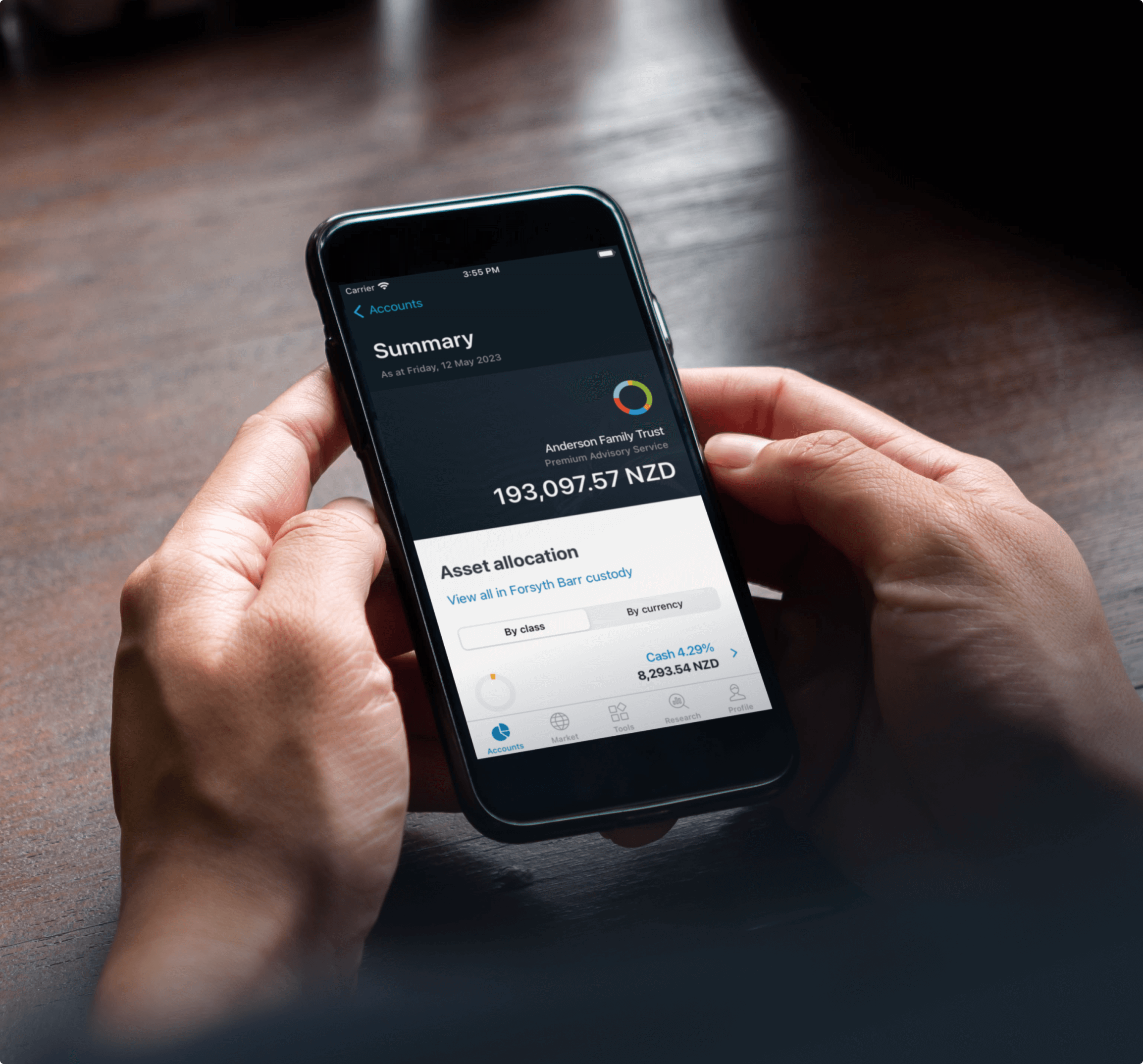 Mobile app
Made for iOS and Android, the Forsyth Barr app allows you to keep track of your investments, view key market data, and access our regular market roundups. You can also read Forsyth Barr's investment view on over 65 NZX shares with detailed research notes and comprehensive research highlights.
Secure website
Our secure website has been designed to look great on both ultra wide and small screens. Here you can delve into the most detailed view of your investments. See how they're split by asset class or currency. You can browse our extensive catalogue of in depth research. Or follow the latest trends from our market summary page.