Chris Day
Investment Adviser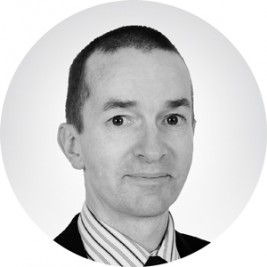 About Chris
Chris Day started with Forsyth Barr in Napier in 2013. He joined the financial services industry in 1986, and has been involved in advising private clients in the banking, financial planning and financial sectors.

Chris is registered as a financial adviser and is accredited as an NZX Adviser. He holds the NZX Diploma (2003), and a Post Graduate Diploma in Business Studies (Endorsed Personal Financial Planning) from Massey University (2003).

Chris is married to Cherie and they have two children. Outside of work, he enjoys spending time with his family and, being a keen outdoorsman, enjoys cycling and mountain biking around New Zealand, cooking gourmet BBQs and travelling. Chris is a passionate sponsor of the Hawke's Bay Mountain Bike Club. He and his family are also volunteers with their local SPCA.
Chris is based out of the Napier office
Forsyth Barr Investment Advice Napier
First Floor, Forsyth Barr House
42 Tennyson St
Napier 4110
PO Box 1179, Napier 4140
Phone: +64 6 835 3111