Guy Williams
Head of Investment Banking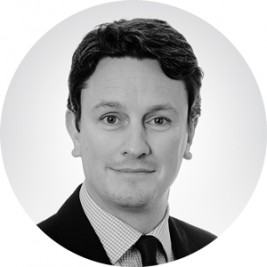 About Guy
Guy Williams joined Forsyth Barr in 2010 as Head of Investment Banking. He is responsible for advising clients on mergers and acquisitions, equity and debt capital raisings. Guy has extensive experience in the industry at a senior level and, before moving to Forsyth Barr, worked for ABN AMRO, Barings and Coopers & Lybrand, including ten years in London.
In recent years, the Investment Banking team has worked with a broad range of companies including Arvida, EBOS, Freightways, Infratil, Kiwi Property, Methven, NZX, PEP, PFI, Precinct Properties, Spark, Summerset, Tilt Renewables, Trustpower and Vital Healthcare.
Guy holds a Bachelor of Science in economics and accounting from the University of Bristol. He is a member of the Institute of Chartered Accountants England and Wales and a fellow of the Institute of Finance Professionals NZ (INFINZ).
In 2019, Guy was appointed to the Board of Trustees of St Cuthbert's College.
None of Forsyth Barr Limited or its related companies are registered banks.
Guy is based out of the Auckland office
Forsyth Barr Ltd Auckland
Level 23, Shortland & Fort
88 Shortland Street
Auckland 1010
PO Box 97, Shortland Street, Auckland 1140
Phone: +64 9 368 0000