Jeanette Schimanski
Investment Adviser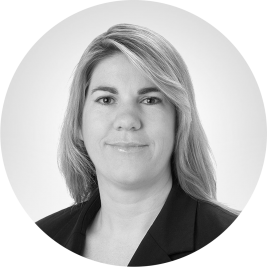 About Jeanette
Jeanette Schimanski joined Forsyth Barr North Shore in 2020. She has over 14 years of experience working in the financial services industry in New Zealand.

Jeanette is registered as a financial adviser and is accredited as an NZX Adviser. She holds the NZX Diploma and a Masters in Applied Finance.

Jeanette has experience in Managed Funds, Personalised Portfolios, KiwiSaver and Immigration Portfolios. She also has experience investing directly in New Zealand, Australia and International shares and fixed interest to develop fully managed, bespoke portfolios that meet investors' specific investment objectives.
Jeanette is based out of the following offices
Forsyth Barr Investment Advice Whangarei
52 Robert St
Whangarei 0110
PO Box 1168, Whangarei 0140
Phone: +64 9 986 5180

Forsyth Barr Investment Advice Orewa
Ground Floor
1/14 Tamariki Avenue
Orewa 0931
PO Box 392, Orewa, 0946
Phone: +64 9 918 9220

Forsyth Barr Investment Advice North Shore
Air NZ Building
The Avenue, Smales Farm
North Shore 0622
PO Box 331128, Takapuna, Auckland 0740
Phone: +64 9 368 0150