Mike Lewis
Investment Adviser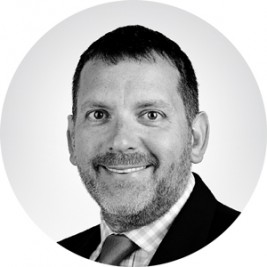 About Mike
Mike Lewis joined Forsyth Barr in 2016 and has over 20 years of experience in the financial markets industry.

Mike is registered as a financial adviser and is accredited as an NZX Adviser. He holds a Joint Honours Degree in International Management (Finance specialisation) and Spanish from the University of Bradford, and was a Registered Representative/Investment Adviser with the UK Financial Services Authority from 1998-2007.

Mike is married to Mel, who has long-standing family ties to Hawke's Bay. They have three children. Mike serves as parent-elected Chair on their children's local primary school Board of Trustees. Previously Mike also served on the local Tourism Industry Board. With three growing children, there is limited 'spare' time, but when possible he enjoys playing golf, learning to fly fish, and exploring his adopted home of New Zealand.
Mike is based out of the Napier office
Forsyth Barr Investment Advice Napier
First Floor, Forsyth Barr House
42 Tennyson St
Napier 4110
PO Box 1179, Napier 4140
Phone: +64 6 835 3111