Shaun Roberts
Director, Head of Debt Capital Markets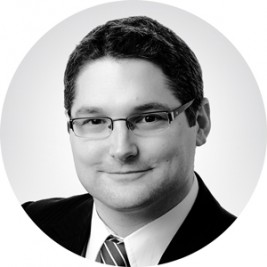 About Shaun
Shaun Roberts joined Forsyth Barr in 2002 following several years working at a global bulge bracket investment bank. Shaun has a wealth of relevant experience in the New Zealand debt capital market, having advised on over 100 transactions over the past two decades, covering a wide range of issuers, instruments and offer structures, as well as other equity capital market and advisory mandates.
Shaun has advised a range of Australasian clients in relation to fixed income and other transactions, including AMP, ANZ, Argosy, ASB, BNZ, Chorus, Contact Energy, Downer, Genesis Energy, Goodman Property, IAG, Infratil, Investore, Kiwibank, Kiwi Property, Meridian, Mercury Energy, Precinct, Property for Industry, Summerset, Trustpower, Vector, Wellington Airport, Westpac and Z Energy. Notable transactional experience includes the inaugural listed tier 2 subordinated bond issue (ANZ), the first significant trans-Tasman bond offer (AMP), the first Green property bond, the largest convertible note (Precinct), numerous debut issues, and a range of corporate hybrids and bank regulatory capital offers.
Shaun holds a Commerce Degree with Honours in Accounting and Finance from the University of Canterbury.
None of Forsyth Barr Limited or its related companies are registered banks.
Shaun is based out of the Wellington office
Forsyth Barr Ltd Wellington Office
Level 22 NTT Tower
157 Lambton Quay
Wellington 6011
PO Box 5266, Wellington 6140
Phone: +64 4 499 7464