Steven Matson
Investment Adviser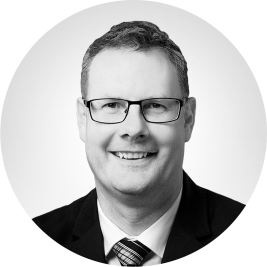 About Steven
Steven Matson joined Forsyth Barr North Shore in 2020. He has 30 years' experience in the financial services industry, comprising of Investment Banking in London and Sydney and Retail and Private Banking here in New Zealand.

Steven is registered as a financial adviser and is accredited as an NZX Adviser. He obtained his Masters Degree in Business Administration (MBA) and Graduate Diploma in Financial Planning from Massey University. He also holds the Diploma in Financial Markets from Kaplan, Australia, studied Strategic Change at Said Business School, Oxford University and is a Certified Financial Planner (CFP) and member of Financial Advice New Zealand.
Originally from Northland, Steven is married to Trish and they have three children, Ben, Alex and Rosalie. In his spare time, you will most likely find him kite surfing or paddle boarding at his local beach at Orewa.
Steven is based out of the following offices
Forsyth Barr Investment Advice Whangarei
52 Robert St
Whangarei 0110
PO Box 1168, Whangarei 0140
Phone: +64 9 986 5180

Forsyth Barr Investment Advice Orewa
Ground Floor
1/14 Tamariki Avenue
Orewa 0931
PO Box 392, Orewa, 0946
Phone: +64 9 918 9220

Forsyth Barr Investment Advice North Shore
Air NZ Building
The Avenue, Smales Farm
North Shore 0622
PO Box 331128, Takapuna, Auckland 0740
Phone: +64 9 368 0150