Victoria Manning
Analyst, Investment Banking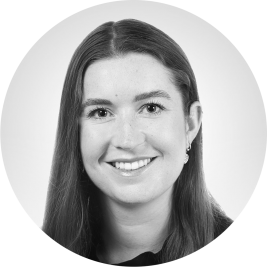 About Victoria
Victoria Manning joined Forsyth Barr's investment banking team in 2021 as an analyst. Prior to Forsyth Barr, Victoria spent three years as a solicitor at Russell McVeagh advising on mergers and acquisitions and equity capital market transactions.
Since joining Forsyth Barr, Victoria has been involved in equity raises for Arvida and Refining NZ.
Victoria holds a Bachelor of Arts (Economics major) and a Bachelor of Laws (First Class Honours) from the University of Otago.
Victoria is based out of the Auckland office
Forsyth Barr Ltd Auckland
Level 23, Shortland & Fort
88 Shortland Street
Auckland 1010
PO Box 97, Shortland Street, Auckland 1140
Phone: +64 9 368 0000