Forsyth Barr is proud to support Diabetes New Zealand
While a lot of the world's attention has been on the fast–moving Covid–19 pandemic over the past few years, Heather Verry, the chief executive of Diabetes NZ, says there's a slow–moving health disaster unfolding in New Zealand right now and she's on a mission to address it.
In large part due to rising obesity rates, approximately 5% of the total population now has type 2 diabetes and this is expected to increase to 7% by 2040. A lot more younger people are also being diagnosed and the disease disproportionately affects Māori and Pacific communities.
Societal Impacts
The impacts can be very serious on an individual level and very expensive for the health system as a whole: there are over 600 lower limb amputations each year as a result of complications and 60% of renal issues are thought to be diabetes–related.
A lot of this is preventable, says Verry, so the charity's role is focused on education and prevention rather than treatment. The national office creates information packs that health providers hand out to those who are diagnosed with diabetes. This includes things like what they can eat, how to read the labels on food packaging, how to test your insulin levels and what kind of lifestyle changes will be helpful to manage the condition.
Verry says they receive a small amount of Ministry of Health funding to produce these brochures and they currently send out about 1000 a week. These are produced in a number of different languages.
Community Outreach
Diabetes NZ's community outreach programmes also offer education and testing in specific high– risk areas and for high–risk ethnic groups.
"We go to where people gather, like at marae or at church groups. And if anyone is found to have diabetes or pre–diabetes, then they are referred to their GP. Early detection is crucial. And type 2 diabetes is potentially reversible if people take steps to change their lifestyle."
Diabetes NZ also partners with Primary Health Organisations (PHO) around the country to fund Diabetes Community Coordinators, who are also Health Coaches working for the PHO, to out– reach into at-risk communities.
"That's become really popular, to the point where we're struggling to fund it."
90% of diabetes is type 2, which used to be known as 'adult–onset diabetes'. For many people — but not all — type 2 diabetes can be prevented or reversed through a healthy lifestyle. However, type 1 diabetes is an autoimmune disease which generally develops in childhood. Diabetes NZ supports type 1 with a range of appropriate resources, support groups and camps.
It is also running a campaign for public funding for technology that along with saving lives and reducing hospitalisations from diabetes, would mean people with diabetes don't need to prick their fingers multiple times a day to check for insulin levels.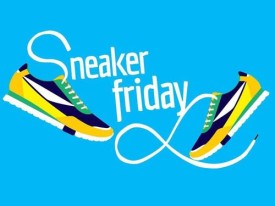 Sneaker Friday
Every year Diabetes Action Month helps to raise money and last year it ran the first ever Sneaker Friday fundraiser, but Verry says the organisation often relies on community grants to fund specific projects. The money is tagged for that purpose and needs to be spent locally.
This reliance on grants that could disappear is a real vulnerability for the organisation, she says, and as it doesn't have a levy across its branches it has to run the national office and all of the associated administration, accounting and marketing functions with other funding.
That's where bequests and donations – or what she calls untagged funds – are so crucial to its mission.
While Diabetes NZ already has an extensive website, Verry says some of the additional money from Forsyth Barr will be going towards making all of its educational courses interactive so that newly diagnosed patients can go through it in their own time. Many people simply don't have the opportunity to attend in–person education sessions.
A diabetes diagnosis can be overwhelming. And the sheer number of diabetes diagnoses could also be overwhelming for our health system, but with the help of Forsyth Barr, Verry and her team are doing all they can to reduce that pressure and help improve people's lives.
Sir Eion Edgar's Legacy
Sir Eion Edgar was a great supporter of Diabetes NZ and had raised millions of dollars for the charity throughout his life.
"Eion was the one who would talk to other people and get them to donate to things like the Fitbit MoveMeant Challenge," Verry says. And if he was around today, she says you could guarantee he would be wearing his sneakers on Sneaker Friday to help raise even more money.
But it wasn't just money that he offered.
"He was so supportive. He would always call," she says. And because of his experience with other charities, he would always have good advice.
Forsyth Barr honoured that connection by donating an additional $200,000 last year, with the amount made up of personal contributions from staff and a donation by the company, and brokerage received from institutional client transactions undertaken on 1 July 2021.
Managing Director Neil Paviour–Smith said, "Eion's generosity in supporting numerous causes was legendary. His financial support and his willingness to be actively involved set a benchmark for philanthropy in New Zealand. We were pleased to be able to honour Eion by supporting an organisation that was very important to him."
To donate, visit diabetes.org.nz/donate
Giving back to New Zealanders